A Little Sugar + Spice.
The Jonagold apple was created based on a cross between the classic Jonathan and Golden Delicious apple varieties. The Jonagold apple is sweet and spicy, with a slight tart finish. Michigan's northern climate helps varieties like the Jonagold to thrive, giving them a large size, golden yellow undertones, and orange-red finish that tends to be spotted.
Developed in New York in the 1940s, Jonagold apples have become an American staple as they are a great baking apple.
Flavor Profile:
Sweet & Slightly Tart
Availability: October – June

Apple Varieties + Availability
Apples varieties + Availability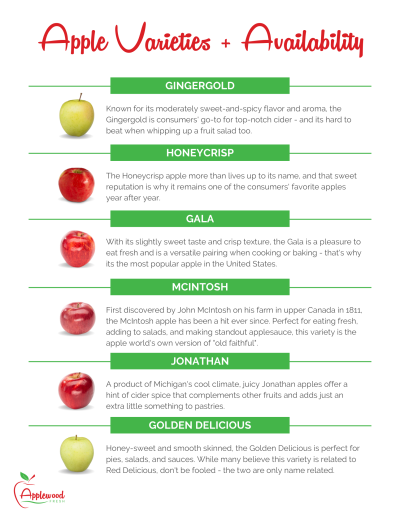 Download