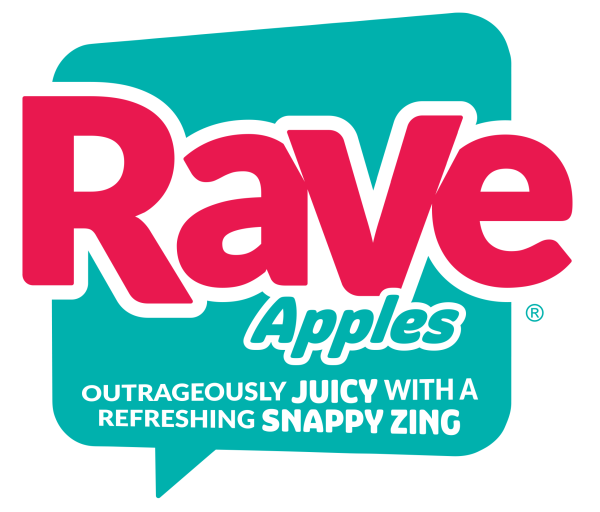 The early-to-season Rave® apple has beautiful bright red skin that nearly covers a yellow background with crisp and delicate white flesh that is exceptionally juicy. It's best to enjoy Rave® apples for a fresh snack or on a salad to add crunch, as it brings out the best of it's parent varieties Honeycrisp and MonArk.
In September, Rave® is the #10 apple variety by volume in the West and the #2 club variety in the Northeast.
Rave® is the #6 club variety apple by volume nationally in September and October.
People can't stop raving about Rave® Apples!
Flavor Profile:
Spicy & Sweet
Availability: August – October