The Old-Fashioned Apple.
The McIntosh apple is your grandma's first choice for apple pie baking and applesauce making. The McIntosh apple was first discovered by John McIntosh on his farm in Upper Canada in the 1800s. It has become a staple to North American tradition, with a tender inner flesh and red (sometimes a green blush) exterior and spice-filled flavor profile, it is a common choice for shoppers in the produce aisle.
Fun Fact: The Macintosh computer, founded by the world-known Apple Co., was named after this apple as it was the inventor's favorite apple to snack on!
Flavor Profile:
Sweet & Tart
Availability: September – March

Apple Varieties + Availability
Apples varieties + Availability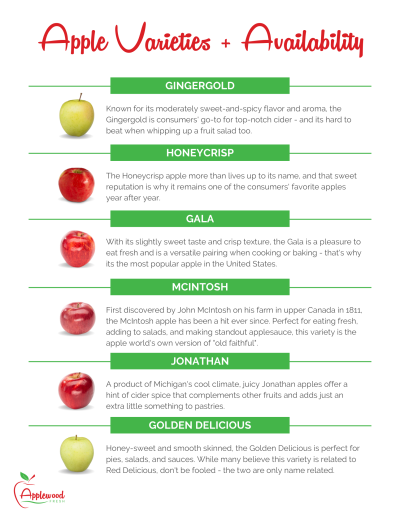 Download