Versatile + Rich in Flavor.
Founded in New Zeeland in the 1950s, Braeburn apples have a pleasing balance between tart and sweet. Michigan Braeburn apples hold a rich, spicy-flavored that are very firm and offer a crisp bite.
Ideal for pies and baking, they also have a good fresh-eating quality! The Braeburn is well suited for both sweet and savory dishes and the perfect apple to pack in your kid's lunchbox.
The Braeburn variety has been a parent to other "new to the market" apples such as Kanzi®.
Flavor Profile:
Spicy & Sweet
Availability: October – March

Apple Varieties + Availability
Apples varieties + Availability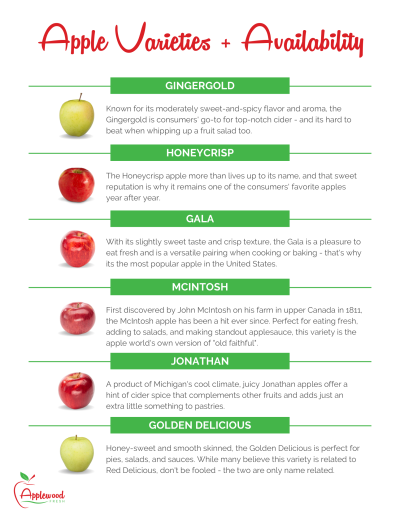 Download